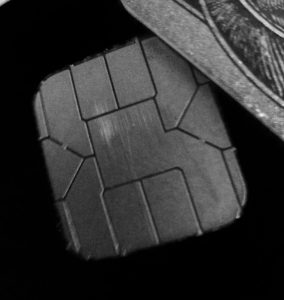 It has been little more than one year since the liability shift began on October 1st, 2015, where merchants would be liable for fraudulent activity in their stores, as opposed to credit card companies.  And since then, small and large businesses alike have made the switch to EMV.  Here is a look at some of what the transition has been able to accomplish, along with some of the challenges we continue to work through:
The Main Accomplishment: The main goal was to take a bite out of fraud, and so far, the switch to chip-enabled cards is doing just that.  Mastercard, for example, in a press release last month, noted a 54% decrease in fraud between April 2015 and April 2016.
We do have a few areas where we continue to work on improving, and they include:
During this transition, not all merchants use EMV-card processors.  So sometimes you might be required to swipe, while other times you may need to insert the card chip-first.  It can be confusing, but it is a necessary step to ease the transition.
Speed of transactions. Some EMV payment processors are faster than others, and we want all of them to be quick, to get you in and out of a store swiftly.  With different card brands having different speeds for payment processing, we would like to eventually develop a more streamlined, efficient payment speed that everyone works within.
Bottlenecks. With many merchants deciding to upgrade to EMV-supported payment processors, certification can be a lengthy process, along with lead time needed to manufacture chip cards.  Both can be a lengthy process, and Visa, for one, starting in July 2016, introduced initiatives to ease the certification process.  And the card manufacturer, Oberthur, can manufacture cards in five days, cutting lead time significantly from the traditional weeks-long lead time.
Overall, we are making strides towards eliminating fraud in the United States, chiefly thanks to the merchants and consumers.  We will continue to work on these items to ensure a better transition.  To learn how COCARD can work with your company to ease the transition from stripe cards to chip-enabled cards, call us today at 1-800-317-1819.
Read More
Read More