It's a great time to be a small business or restaurant owner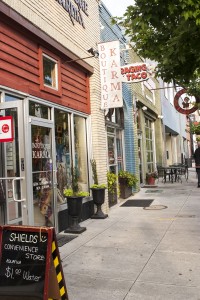 It's a great time to be a small business or restaurant owner if you are a millennial. A recent study showed by the SBCD showed that 49% of Millennials want to start their own business in the next three years. Over half would say goodbye to the daily grind to start their own business with the right resources.
Good job there are plenty of Point of Sale systems to help you get ahead of the curve.
So, why jump on the entrepreneurial wagon? How can a great POS System help me?
INDEPENDENCE. The biggest plus to being your own boss is Independence. You make the decisions; you choose what you do and when you do it. It is important to arm yourself with technology that can grow with you. A POS system can add devices easily. Opening an additional stall at a farmer's market? Adding a pop up shop during peak season? POS can help you with that, you don't even need more hardware. You can do it from that smartphone of yours!
CONTROL. Control is a wonderful thing. As a business owner, from concept to creation every inch of the business is in your hands. Complete immersion in your business can be thrilling and overwhelming, so why not use POS to work FOR you. POS improves inventory visibility, helps track sales and works with you to manage total counts and shelf inventory. With a system that can track product to such a high caliber, you will be able to make future inventory predictions more accurately.
FLEXIBILITY Perhaps the biggest plus to running a small business is flexibility. Smaller staff sizes allow businesses to develop personal relationships with the customer, leading to repeat business. With a system like POS you can make sure the customer experience is the top priority. Freeing up employees from time consuming book keeping to focus on activities related to boosting clientele service. Faster checkouts and easy to use systems have customers leaving already planning their next visit.
Sound like it's for you? For more information on the systems available from CoCard, head to our main website at www.cocard.info.