Paper vs Plastic: The advantages of paying cash in the Modern Age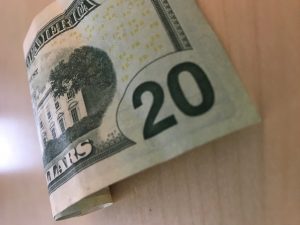 It's no secret, people love paying with credit cards. A recent survey showed that the public favored cards over cash 3:1. It's convenient, easy and saves pennies jingling in your pockets. Naturally, the acceptance of cards at a retail establishment is great for the consumer, but also means dealing with processing fees, the price of doing business in the modern age. Are you ready to say goodbye to unnecessary credit card fees? Here's how a Cash Discount Program can help you.
Many smaller businesses are now opting for the "cash discount program" option. The seller offers a discount to those customers paying cash over card, an incentive that can prove very fruitful. The main bonus is that it can reduce credit card processing fees tenfold. If you don't process the card, you don't have to pay for the service. It is easier to explain to the customer and is perfectly legal when adhered to correctly.
Of course, the main battle you will always come across in implementing such a program is that for the most part, people don't carry cash anymore, in a CNBC study in 2017, it was reported that 75% of Americans carry $50 dollars or less on them at any given time, With millennials at the forefront of the plastic revolution. However, with the recent boom in Farmers Markets, Artisanal goods and a return to supporting home grown, local businesses, a correctly marketed cash discount program could see your business transactions grow exponentially.
As with every move when running your own business, make sure that the program will work for you and the product you are selling. A cash discount program may not be for you. If you think it might be the perfect fit for and your business, It can save you thousands of dollars in processing fees.
For more information, head over to www.Cocard.info