Pssst! Did You Know That COCARD Has a Live Chat?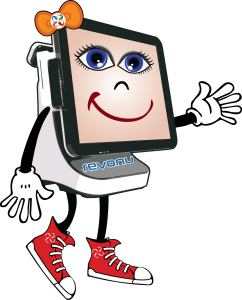 Do you have any burning questions? Not feeling like picking up the phone? Would you like some more information about credit card processing, POS systems or have a question about your merchant account with COCARD? Then chat away!
I'm REVONU your POS system pal, and I'm here to tell you about our brand new live chat feature. It's conveniently located on the bottom right corner of the screen on our website, www.cocard.info.
Look in the right hand corner of your screen right now, click on the blue box and one of our fanatical support members will answer any questions you may have, so don't hesitate to chat us! Hope to talk to you soon!