5 Organizational Apps To Make Your Days That Much More Effective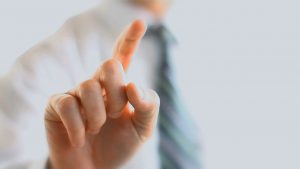 Apps these days are a dime a dozen, so we wanted to assemble some of our favorite apps for organization. From file storage to organizing trip details to content management, these apps have the power to make your work life that much easier, and more effective.
Evernote
Take notes in meetings, and attach documents, articles, and presentations to these notes. You can also record meetings as a part of the note so that you can stay focused on what a client is saying, or doing your best in a presentation. Evernote is available on Android and iOS, and also has a desktop version to sync to a tablet.
Dropbox
Dropbox is great for file storage, especially files that are too large to attach to an email. Keep both business and personal information in your Dropbox account. The great thing about this app is that it offers a free 30-day trial for a relatively inexpensive cost of $12.50 per month. It also has a snazzy camera upload feature where your pictures automatically upload to your account.
TripIt
Keep your flight confirmations, restaurant reservations, and hotel information in this app. For many business owners, travel is a given whether for business or in your personal life. Keep photos and information about cherished destinations—where to dine again, for example, or an article about a particular workspace. The premium version also gives access to frequent flyer miles.
HabitList
If you are a person who wakes up at 5am, you likely understand the benefit of forming good habits. And HabitList is one way to form even more habits. It allows you to proactively decide which things in your life you'd like to be more consistent so that they, in fact, become habits. Do you want to schedule small meals throughout the day? Or do your most difficult tasks first? HabitList tracks progress and offers positive reinforcement along the way to make forming habits more achievable.
CoSchedule
This app is available via desktop, not smartphone or tablet yet. However, it is excellent with content management. Schedule your blog posts and other social media posts through this program which offers more organization. CoSchedule also integrates seamlessly with Google Docs and Evernote.
These apps will make your work life more efficient. And of course, chances are you already have a great organizational app that you already use that isn't on this list. Don't hesitate to try something new to make the most out of each day.