New Year, Newer You: 4 Things To Remember As 2018 Moves Along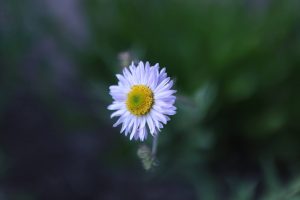 As we find ourselves in the second month of 2018, we at COCARD would like to do a quick check in for any New Year's resolutions you may have made this year, or things that you'd like to improve on for the upcoming year. From money management skills to planning, how have you been doing with these things since January 1st?
Managing cash flow
How do you manage the money that goes in and out of your business? Money is the lifeline that keeps your doors open, and your business running. Without it, you and your business will have a difficult time existing. Did you know that 82% of startups and small businesses fail because of a lack of cash flow, according to a study from U.S. Bank, a financial services company? So take stock of where your money is coming from, and if needed, take stock of tip #2, reviewing your rates.
Reviewing your rates and charging your worth
It is one thing to charge one rate as you start, but another thing to keep the same rate as you've gained more experience and can prove the value that you bring to another business or company. So look at rates in your industry, and make sure that you are charging a rate that fits your experience and worth. Anything less would be criminal, and would hinder your ability to bring in the right amount of money for your business and livelihood. So do your research, and even write down the value that you've provided to customers. Then set new rates.
Staying on top of your industry-game
As a professional in your field, you should continue to learn. Learning doesn't stop after you make a certain amount of money. It also doesn't stop after you've reached a certain professional marker. To stay current and at the top of your game, you should read books, take courses, and attend events that will help you to keep developing your skills. In this way, your business will continue to evolve for the better, and can continue to compete in the marketplace.
Focusing on what works
If you come up against obstacles or questions, you should focus on the things that work for you. If something isn't working, toss it aside, and continue moving forward. This method allows you to make room for something else in the future, something potentially much better than what you had before.
As the year progresses, it is important for us as business owners to take stock of the roads we are taking and how we will get there, to our destinations. For all of us, "there" often means profitability along with a strong bond with our customers.
What else have you taken stock of as a business owner since this year has started?