Merchants Show Increased Demand for Integrated POS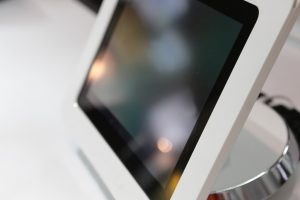 Basic processing systems will no longer cut it in the payment processing industry. A terminal is viewed as the bare minimum in today's market, and merchants are finding it more necessary to integrate multiple technologies in their software applications. Now merchants are able to run their entire business and collect payments on the same device.
Aside from the decrease in technology prices, tablet technology now allows merchants to get all of the products they normally couldn't afford in one simple tool. When this is coupled with the fact that merchants are becoming more skilled and innovative in the payment industry, it becomes apparent that tablet based systems is the answer to all payment processing problems.
POS systems used to cost thousands of dollars, but now with integrated technology, merchants are able to afford the programming with rates as low as $50 a month. Also, the fact that different merchants required varied solutions gives more power to integrated POS systems. Systems that cover more bases and provide more solutions are being created on a more frequent basis, and industry specific tools are developing rapidly.
Because the industry standard for tools has changed so much, it is more important than ever that your POS system is top of the line. CoCard not only provides state of the art POS programming for tablets and devices, but also has a mobile payment application called 'CCMobile' that completely integrates a merchant's business transaction data. Whether your business is in retail, restaurants, or any other industry specific trade, allow CoCard to provide cutting-edge POS solutions to simplify your daily process and reduce expenses. Call us for more information!