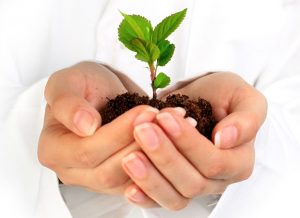 Your small business has made it through the recession and is holding steady. Congratulations! But, now that you're half-way through 2013 and prepping for fall, what next? Inevitably, you've been brainstorming ways to grow your business. Here, a few smart ideas for increasing your business from the Small Business Association.
Diversify. You've proven you're an expert in your field with a superior product. Now's the time to branch out and add services and products to your company. The SBA suggests selling complementary services, teaching adult education classes, using your expertise as a blogger, columnist or speaker and importing and/or exporting your products.
Create an alliance. Seek out similar, like-minded businesses and work together to promote and to expand your reach by aligning yourself with them.
Tap into new markets. Even though business is humming right along, it would do you along to look around and see what opportunities exist elsewhere. Can you move your product into additional boutiques? How about bigger franchises or cities?
Win a government contract. Use your local business association and the SBA to locate potentially lucrative government contracts available to you in your area.
Bring your brand to the Internet. Regardless of the type of business, you'll do yourself a favor by expanding your brand to the Web. Start small with a Facebook page and Twitter account and expand from there. Easy-to-use websites like WordPress offer multiple formats for creating a unique website that will look polished and professional, while expanding your business's reach and making it more easily accessible.
Ace Your Social Media Presence You may wonder how your competitors maintain a seemingly constant presence across social media platforms. They tweet, pin and post to Twitter, Pinterest, Instagram and Facebook at all hours of the day. And, while some social media addicts do stay glued to their smartphones 24/7, it's more likely that they're actually utilizing social media management tools, like HootSuite, to keep on top of their social media presence in real time. HootSuite and others like it (see Sprout Social and MarketMeSuite) streamline all of your social media accounts to one page, so you can plan out posts to the minute. Plus, they allow you to keep an eye on social media statistics (ex: How many people view your page? How many likes and how much traffic are you receiving?). For tutorials and webinars, click here.