Pivot – The Operative Word for Business in 2020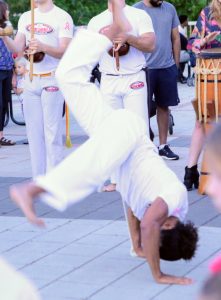 Pivot as an adjective is defined in Websters as  "turning on or as if on a pivot" and is the antithesis of business in 2020 if we are to survive.  How have you pivoted in your business?  Are you doing curbside pickup in your restaurant or retail business, how about online ordering?  Have you installed protective devices for your employees, handsfree point of sale options?  None of us know what the new "normal" will be but it is for sure our world will never be the same.  We have a new appreciation and awareness of the "essential worker", safety in the workplace, and the ability to hug our family and friends.
As we move forward know that COCARD has pivoted too, offering protective shields and devices to protect your employees, handsfree point of sale options, online ordering, access to funding, and the Paycheck Protection Program, yes there are still funds in the second round of the PPP!  We even have the Cash Discount Program which delays all billing for 60 days, giving you time to assess how you want to move forward and pivot your business.
For our office, it is about keeping our customers in business until we all see better days.  If you want to talk about how to pivot your business, call me direct at 678-578-4340 and let's talk about the options for your business.  Hugs, Nelda