4 Unexpected Uses for QR Codes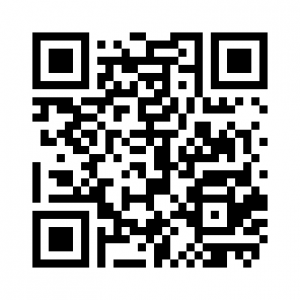 A few short years ago, QR (Quick Response) codes seemed poised to reach smartphone levels of popularity. Advertisers, merchants and consumers had various reasons to be excited about this technology's potential. In perfect application, QR drives traffic to websites, collects or processes simple, quick in-store or online payments or provides product info in a flash.
Despite its potential, QR has mostly faded from commercial limelight—codes are often present, but not visible.
Issues with QR codes as a tool for commerce are obvious. It's clunky; users must download an app to scan the code, manually scan the code and then wait for whatever is linked to the code to display. Considering the information a QR code will provide is not always—or even often—given, it makes sense that consumers would skip scanning altogether.
QR shouldn't be written off just yet, but repurposed.  Here's a look at some recent QR projects breathing new life into this tech:
Virtual Reality.
Google Cardboard, aka the working-man's Oculus Rift, doesn't just save babies' lives (seriously!) Once you scan the QR code on the side of the viewer, insert your phone for an immersive, HD experience of locations from Stonehenge and the Palace of Versailles, to the Moon! Developers and virtual reality enthusiasts are constantly updating the app with new locations and experiences.
In this application, the QR code allows you to quickly sync the phone and the app.
In Memoriam
QR is reaching wider audiences as an educational tool. Graveyards, historical sites and museums are just some examples of organizations using QR code technology. Integrating QR codes with headstones provides a unique way to preserve biographical information for future generations. QR codes have been added to some museums, giving patrons more background on an exhibit. Other uses include providing audio tours and translation options.
 Lost Pets
Losing a pet can be devastating and phone pole photos only reach a limited radius. QR codes are being used to simplify finding a lost pet. Q-Tag is a GPS-based QR code system where each pet has a customized profile. If they're lost, a person who finds them can scan their code with their phone to pull up the owner's contact details.
Saving Lives
In the medical field, every second matters. QR is being used to convey a patient's important medical history to paramedics, even if they are unconscious. My QR Life Codes creates a personalized QR code applied bracelets or cards.
Up Next: In our ever-evolving technology landscape new ways to interact with our world are constantly emerging. QR codes are being applied in novel ways and NFC  (Near Field Communication), aka Apple Pay, Google Wallet, Samsung Pay and Android Pay, is the latest development in payment processing. NFC excels where QR failed: it is truly instant and convenient. Widespread consumer adoption is making slow—but steady!—progress. Most new phones come pre-installed with NFC capabilities and the EMV Compliance Mandate means an increase in EMV cards, likely encouraging the upward trend.
Visit our education center to learn more about EMV and the future of payment processing